Not much difference here than in front of CEFAS. This part of the bay is heading southwards and is easy to pinpoint by the pub on top of the cliff.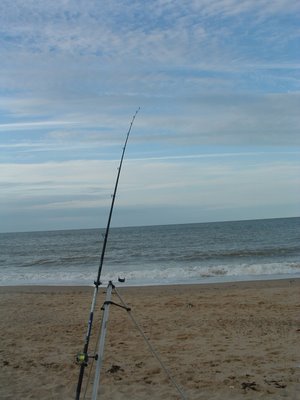 Tactics don't vary at all though I've found this stretch towards the beached boats a little more snaggy and deeper than the slightly shallower CEFAS. In fact if you go north of CEFAS to Lowestoft south beach you'll find the beach very shallow, probably due to the proximity of the pier.
The Jolly Sailors stretch has easy access like CEFAS with a pay and display car park atop the cliff and is a comfortable fish, like I alluded to earlier, it does get snaggy towards the boats. Honourable and his mate JB lost 20 odd sets of kit between them in the recent Anglo-Taff challenge, you've been warned. Due to its easy access and relatively consistent sport it can be very popular. When the tide runs you need a bit of room to fish it properly, you rarely find that room on the weekends.
EMAIL ME if you've anything to add.